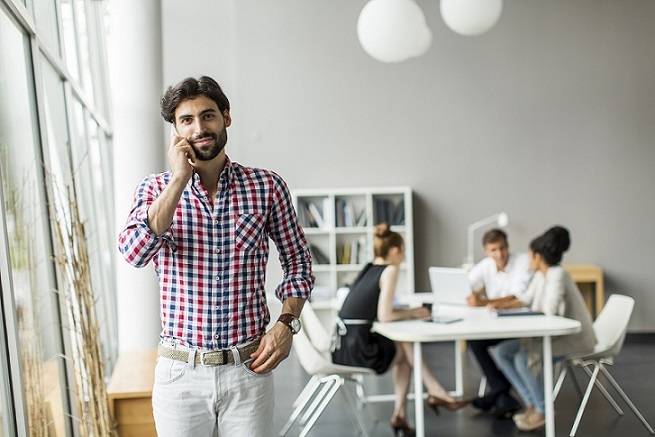 Whether you are the leader of a small business team, or a solo entrepreneur looking to manage your projects better, you benefit from Preferred Transcription's transcription services for entrepreneurs. For those who own and operate small businesses or entrepreneurs working with small teams, the day-to-day life in business is often busy and challenging. Keeping track of critical verbal communications and sharing with the team can get lost in the shuffle. Meetings, interviews, and urgent phone calls are all situations where transcription can be useful for cataloging information and saving time.
Are Transcription Services Necessary?
Accurate transcriptions are a vital piece of many well-functioning businesses. In fact, many businesses even require transcripts for a variety of reasons. For entrepreneurs that run small businesses, or even work on numerous solo projects, transcriptions can be immensely useful, both to your internal operations and to the client and business-facing aspects of your brand. Although technology and the business world are constantly changing, an accurate transcript written by a professional transcription company will always have a place in your business.
Benefits of Transcription Services for Entrepreneurs
The benefits of transcription services for entrepreneurs are wide-ranging and comprehensive. Transcription can streamline your internal business communications and storage, reduce expenditures, expand your marketing reach, and even gain new customers. More and more entrepreneurs are taking advantage of transcription services.
Streamlined Business Communication and Storage
Communication, both internal and client-facing, is critical for all businesses. Transcriptions can help you both keep better records of previous communications, and make future operations streamlined by giving you constantly accessible resources.
Transcriptions help your business internally by giving you more options and tools to store and catalog information. For example, say you and your team have an important meeting. A full transcription of the conference can be more effective than only taking minutes. With a transcript, any critical information you need is readily available any time, as opposed to notes which may only give a general overview of the content of the said meeting.
With a transcription, you are also able to keep more information securely, in addition to making data and documents more easily accessible and organized. Storing that information is especially crucial for any entrepreneurs working in legal, medical, or any fields handling sensitive, vital information.
Saving Time and Money by Outsourcing Transcription
Businesses are communicating more and more through audio and visual means, and keeping accurate and thorough notes of those video meetings or seminars is important. Creating transcripts for those scenarios is highly beneficial, and hiring professional transcriptionists help you save time and money creating those transcripts. Transcriptions are useful and helpful tool for businesses to have, but can be difficult and time-consuming to create, especially for those untrained in transcribing. And someone inexperienced in transcribing may also be prone to mistakes and inaccurate transcriptions, which can add costs.
By strategically outsourcing the work to a professional, experienced transcriptionist, your business can have accurate transcripts in a timely, cost-effective manner. Hiring a trusted, qualified organization to handle transcriptions is a smart move to keep your business expenditures down while maintaining the other benefits of transcriptions.
Improve Marketing Strategy
Transcription can also improve your marketing efforts. A significant benefit is that transcriptions help improve search engine optimization (SEO), meaning more people searching for your products and services will see your business in search engines, which can lead to an increase in customers. Marketing materials, such as emails, newsletters, social media posts, can all utilize transcript excerpts to create more engaging and converting content.
Transcriptions give you and your business the flexibility to repurpose digital content into other content, such as books, training courses and manuals, and more. As an entrepreneur, you are constantly developing both client-facing and business-facing content, especially for those who operate one-person or small businesses. A transcription service makes developing content, whether for clients or your business, easier and more efficient.
Gain New Customers by Reaching New Audiences
If your business or entrepreneurship specializes in creating media or other products and services for consumers, such as podcasts, video producers, academics, and many other professions, then transcription can benefit your audience. For one, transcripts can help you reach new audiences if you are looking to grow your business. An example of this would be an entrepreneur trying to improve the reach of his podcast. A transcript can help him reach people who have hearing disabilities, English language learners, and other audiences.
Reaching new customers and new leads are significant goals for any business, especially entrepreneurs looking to expand and grow their operations. Transcription services for entrepreneurs give them new avenues to expand their brand to untapped audiences.
Our Transcription Services for Entrepreneurs
Preferred Transcriptions has been the trusted transcription company for many businesses, individuals, and organizations for years. Our transcription services emphasize speed, quality, and personalized service to make running your business smoother and more efficient.
Experienced and Accurate Transcription Services
Business transcriptions are often time-consuming and complicated. Transcribing a single person talking can be tricky on its own, and recordings of several voices can make transcription more challenging. Interpersonal communication is nuanced, full of natural pauses, abrupt interruptions, and unique vocal tendencies. To accurately capture voices in conversation requires experienced and skilled transcriptionists with extreme attention to detail.
That is whom you will find at Preferred Transcriptions: knowledgeable and efficient transcriptionists, many of whom have been with us for over a decade and all of whom are dedicated professionals based right here in the United States.
Our transcription services are the perfect solution for writers, entrepreneurs, business owners, and others seeking a way to reduce their paperwork load and capture vital discussions, research, and web content without sacrificing quality and speed.
Personalized Service to Meet Your Entrepreneurial Needs
Whether your business is a small team or a solo project, working in B2B or B2C, we are armed with the solutions to meet your transcription needs. We never upcharge for transcription of more than one speaker, which makes Preferred Transcription the logical choice for entrepreneurs and business people alike. Our transcriptionists are well-versed in the specialized knowledge and vocabulary associated with the business world and various fields of study, and we gladly accommodate any formatting or template needs.
Transcription Services for Entrepreneurs with Speed and Convenience
Businesspeople and entrepreneurs are often both busy and on the go, with smaller teams or individuals working nontraditional hours. We recognize that, and as such, your business can take advantage of our convenient dictation options to meet your transcription needs, including 24-hour access to our web-based dictation platform via smartphone, telephone, digital handheld, or any PDA device. We pride ourselves on 24-hour turnaround time and provide secure access to your documents anytime, anywhere.